Meet The Team
Here you can find out more about the core members of the IPF team, who work behind the scenes on a voluntary basis to keep this website running. Feel free to drop us a message to say hi!
We have contributors from all around the world who write for us on a daily basis. You can find out more about our permanent correspondents, who have specialised in reporting on a specific topic for the IPF, by visiting our Correspondents page.
Founder & Director
Natasha is the Founder of the IPF. Her background is in International Relations and entrepreneurship. She collects various "do-gooder" titles, and as such, is a Rhize Emerging Catalyst, Global Changemaker and winner of the Virgin Media Pioneers trip to India to meet Richard Branson. Natasha is also a chronic illness blogger, and is in the process of setting up Project Chronic, the first charity in the UK to specifically support young people with chronic, invisible illnesses.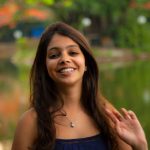 Co-Director & Editor-In-Chief
Priyanka is Editor-in-Chief of the IPF. Having reported on South Asia for the International Business Times UK for over a year, she is now producing a documentary about caste discrimination within the South Asian diaspora in Britain. She graduated from Kingston University in BA Journalism with Human Rights, where she was Online Editor of the university newspaper, winner of the Digital Journalist of the Year award, and President of the Kingston University Journalism Society for three years.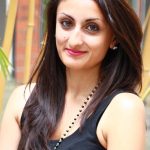 Partnerships Manager
Rima Amin is IPF's Partnerships Manager. Currently working at Change.org as a Team Assistant she is driven towards campaigning, relationship building and diplomacy. She previously held a number of political roles including being the first woman President to be elected at City University London Students' Union in 11 years. She is a freelance journalist and believes storytelling is a powerful tool to connect people and ideas.
Managing Editor
Catarina is the Managing Editor of the IPF. She previously worked on the communications teams at Back Up and the London School of Economics SU. Catarina was also a Youth Advisor at Index on Censorship and Marketing Director for Sochi 2014, a play about LGBT+ rights in Russia. She is currently studying her Masters' in Global Conflict and Peace Processes at University of Aberdeen. Additionally, Catarina is the Co-Director of Little Portugal, a media project telling the stories of Portuguese-speakers living in London.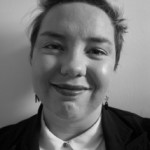 Magazine Editor
Allison initially worked at the IPF as a Consulting Editor but later initiated the organisation's first magazine publication and became Magazine Editor. Having written and edited for news organisations across the globe she is interested in amplifying minority voices and promoting culture-conscious writing. A Bachelor of Journalism graduate from Canada's Thompson Rivers University and Thailand's politically active Thammasat University, Allison is currently based in Scotland, UK.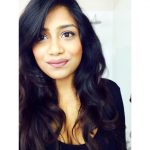 Content Analyst
Christina is the IPF's Content Analyst and works full-time as an Affiliate Marketing Manager and Designer. Christina graduated from Kingston university in BA Marketing Communications and Advertising, where she was course representative for two years. She has set up her own illustration company and has been featured in blogs, as well as been published in an online magazine. Her goal is to get involved in more charity work, focusing on re-homing stray dogs and cats.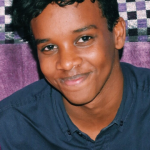 Social Media Editor
Deek is the Social Media Editor of the IPF. He is a final year BA Journalism student at the London College of Communication (University of the Arts London). His passion for journalism started at the age of 16, soon after which he had his first article published in 2013. He is an avid human rights activist and passionate about using journalism to raise awareness about human rights issues.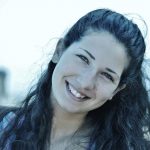 Environment Campaigns Manager
Adriana is the current Environment Campaigns Manager of the IPF and our former Women's Editor. After graduating from Kingston University with a BA in Journalism, she has worked in the media, communications and charity sectors, including a stint at Cosmopolitan UK and Kiss FM Portugal as an intern. While at university, she was highly involved in campus activities, being the Online Editor of the University Newspaper and the Events Coordinator of the Journalism Society. Adriana has since developed a passion for the environment and the power women and young people have to be the green change-makers of our generation.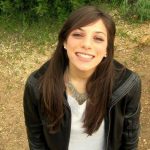 Human Rights Editor
Claire is the IPF's Human Rights Editor. She is a BA Journalism and English Literature graduate from Kingston University, now working as a Production Journalist at the Express Online. She was the News Editor of student newspaper, The River, and has interned at the foreign desk of The Sunday Times and at the Vatican Radio. She has also worked in regional newsrooms, including the Kingston Guardian and Surrey Comet, and is specialised in business and finance reporting.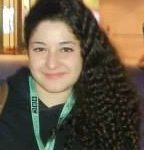 Politics Editor
Federica is the Politics Editor of the IPF. She currently works as Assistant Editor for the B2B magazine Container Management, which covers international trade. She graduated with a BA in Journalism with Applied Economics from Kingston University in 2015, where she was the Managing Editor of the student newspaper The River and the Media Officer of the Journalism Society. While at university, she interned for the lifestyle publication Italy Magazine.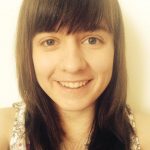 Health Editor
Lucy is the IPF's Health Editor. Having studied Spanish at university, she explores health policy from across Latin America, with a particular focus on reproductive rights. Lucy's other main area of interest is mental illness. When not editing for the IPF, Lucy enjoys rock-climbing, reading and travelling.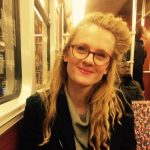 LGBTQ Editor
Zoe is the LGBTQ Editor of the IPF. She currently works in the media and campaigns team at YoungMinds, a young people's mental health charity. Her interests include queer feminism, archiving and activism. She is the recipient of a Winston Churchill Memorial Fellowship exploring the role of museums, archives and digital storytelling in the ongoing movement against HIV/AIDS.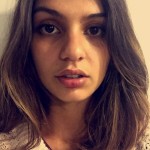 Deputy Environment Editor
Aurore is the Deputy Environment Editor of the IPF. She is currently studying Journalism at the London College of Communication (University of the Arts London). After a month-long trip in India, her concerns regarding the environment issues were confirmed so she decided to take action and joined the IPF team in the hope to make a difference. As well as writing, Aurore's interest in photography has enable her to highlight environment and social issues. In her spare time she enjoys reading, cycling and cooking.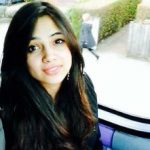 Environment Editor
Tanviya is the Environment Editor for the IPF and is studying Journalism at the London College of Communication (University of the Arts London). In 2016, she interned at Deutsche Welle in Berlin from July to September and for Exberliner magazine in April. She spent two months interning at The Times of India in 2015 and for Greenpeace India in 2014. She is currently a Freelance Producer at The Sneaky Vibe Production, the Editor for 'The Berlin Refugee Project' showcased on Tremr and a Freelance Journalist for The Refugee Journalism Project (London).